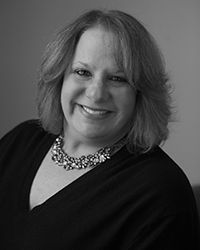 About Sherri Resnick
I have lived in the Columbus area since 1995. I moved here from Long Island, New York where I practiced both family and real estate law as an attorney. I live with my husband Darrin and my three boys, Louis, Michael and Kevin. I stayed home with them for many years when they were younger. When I returned to the work force in 2003, I knewmy PASSION was real estate and I went to work for aCustom Builder for several years. My next step was to get my real estate license and join a top team in Columbus. I received the honor of Rookie of the Year in my Brokerage (Keller Williams) my first year. In December, 2007 I received the Million Dollar Award from the Columbus Board of Realtors. In 2008, I started my own real estate practice. In 2009 it was time to take my real estate practice to the next level and I joined Re/Max Consultant Group. In 2012 I earned the Columbus Board of Realtors 5 Million Dollar Award.
I joined my Brokers' Real Estate Team, Ackermann & Associates in March 2014. Recently, I was named a Five Star Real Estate Agent for "all areas of Columbus" in the June, 2014 Columbus Monthly.
I have served as Vice President and President of The New Albany Realty Association. I've also been a member of the Builders/Realtors Alliance Committee for the Columbus Board of Realtors since 2008. In addition, I am the founder and chairperson for the New Albany Realtor Care Day. In 2013 I earned the designation of "Certified Negotiation Expert".
I am a graduate of Hofstra University where I received a B.A. in Broadcast Journalism. I am also a graduate of Touro Law School where I received a J.D. I was admitted to the New York bar in 1992.
I am a full time Realtor with Re/Max Consultant Group. I find the greatest satisfaction in helping people fulfill their dreams when they sell and/or purchase a home. As someone who has personally relocated a family once and moved 5 times, I can relate to my clients in a very human way and understand the many emotions involved. I want my clients to feel like they have someone in their corner, someone whom they can trust and rely on. I really strive to give superior customer service to my clients!! Thank you for your consideration!