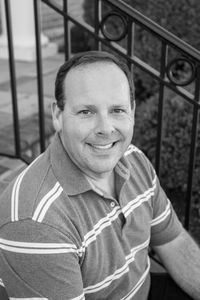 About Jon Bleiweiss
Jon Bleiweiss has lived and worked in Columbus for nearly forty years. He grew up in Bexley where he lived with his parents: Mike and Esther and his sister Marla. After graduating Bexley High School Jon and his family moved to New Albany in 1994 and he fell in love with the community instantly. It was easy to feel at home with all the beautiful trees and open green spaces New Albany has to offer.
In 2001 Jon graduated with honors from Ohio State University. His major was Communication and a minor in English. This was a very active time for him as he was part of many clubs and organizations.
His first job out of college was at Strategic Mortgage Company where his sister Marla was working. At Strategic Jon learned everything about the home mortgage industry including working with clients, and the paperwork, appraisal, funding, etc. that is involved in getting a home from "for sale" to "closed".
Jon then went on to work as a Loan Officer at Chase Manhattan bank. There he learned about the different loan programs, rate locks, second mortgages, etc. that the bank offered. He worked with customers over the phone to find the best loan program for their situation.
Next, in 2006 Jon decided to follow his natural progression and become a full time Realtor. He worked in Columbus for numerous years honing his personal and negotiation skills that are apparent today.
He lives in New Albany with his wife Yassi and son Ethan and daughter Kaitlyn. They have started a great life here and expect to be here for the long run.
He is a big advocate for the city of New Albany. As he has been living and working here for 20 years he has intimate knowledge of the area and can help you make the best choice possible in your home search.